Ain't Burned All the Bright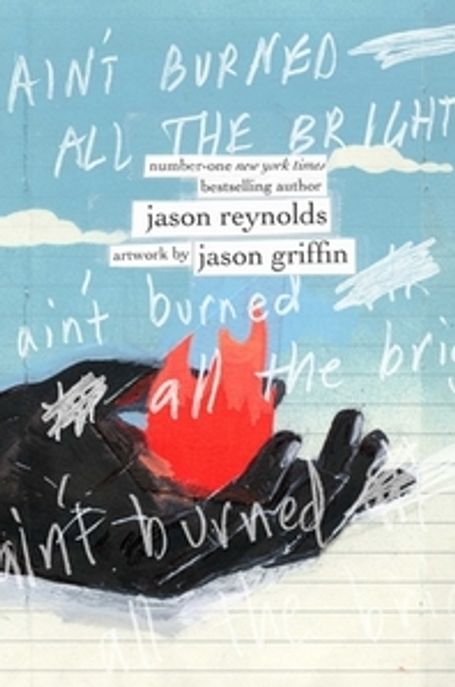 Jason Reynolds , artwork by Jason Griffin
출판 : Atheneum Books
발행연도 : 2022
ISBN : 9781534439467
청구기호 : 영어 843 R462A
Prepare yourself for something unlike anything: A smash-up of art and text for teens that viscerally captures what it is to be Black. In America. Right Now. Written by #1 New York Times bestselling and award-winning author Jason Reynolds. Jason Reynolds and his best bud, Jason Griffin, had a mind-meld. And they decided to tackle it, in one fell swoop, in about ten sentences, and 300 pages of art, this piece, this contemplation-manifesto-fierce-vulnerable-gorgeous-terrifying-WhatIsWrongWithHumans-hope-filled-hopeful-searing-Eye-Poppingly-Illustrated-tender-heartbreaking-how-The-HECK-did-They-Come-UP-with-This project about oxygen. And all of the symbolism attached to that word, especially NOW. And so for anyone who didn't really know what it means to not be able to breathe, REALLY breathe, for generations, now you know. And those who already do, you'll be nodding yep yep, that is exactly how it is.
대출가능
소장도서관 : 옥과도서관
소장자료실 : 어린이자료실
소장일자 : 2023-11-22
Fox at night
by Corey R Tabor
출판 : HarperCollins Publishers
발행연도 : 2021
ISBN : 9780062977083
청구기호 : 영어 849 T114F
설명없음
대출가능
소장도서관 : 옥과도서관
소장자료실 : 어린이자료실
소장일자 : 2023-11-22
(The) last mapmaker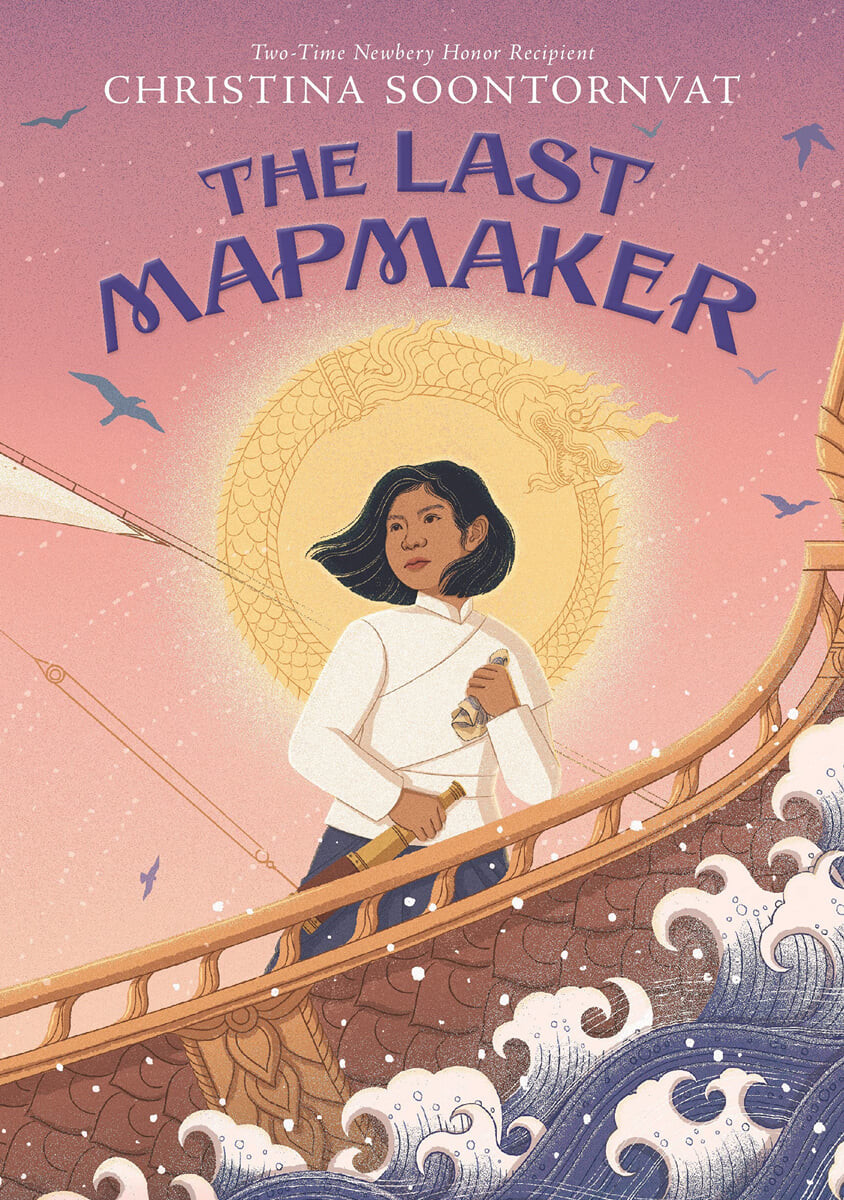 Christina Soontornvat
출판 : Candlewick Press
발행연도 : 2022
ISBN : 9781536204957
청구기호 : 영어 843 S711L
A Newbery Honor Book A Walter Dean Myers Honor Book for Teen Readers From Christina Soontornvat, the visionary and versatile author of two 2021 Newbery Honor Books, comes a high-seas adventure set in a Thai-inspired fantasy world. In a fantasy adventure every bit as compelling and confident in its world building as her Newbery Honor Book A Wish in the Dark, Christina Soontornvat explores a young woman's struggle to unburden herself of the past and chart her own destiny in a world of secrets. As assistant to Mangkon's most celebrated mapmaker, twelve-year-old Sai plays the part of a well-bred young lady with a glittering future. In reality, her father is a conman—and in a kingdom where the status of one's ancestors dictates their social position, the truth could ruin her. Sai seizes the chance to join an expedition to chart the southern seas, but she isn't the only one aboard with secrets. When Sai learns that the ship might be heading for the fabled Sunderlands—a land of dragons, dangers, and riches beyond imagining—she must weigh the cost of her dreams. Vivid, suspenseful, and thought-provoking, this tale of identity and integrity is as beautiful and intricate as the maps of old.
대출가능
소장도서관 : 옥과도서관
소장자료실 : 어린이자료실
소장일자 : 2023-11-22
Beak & Ally. 1, unlikely friends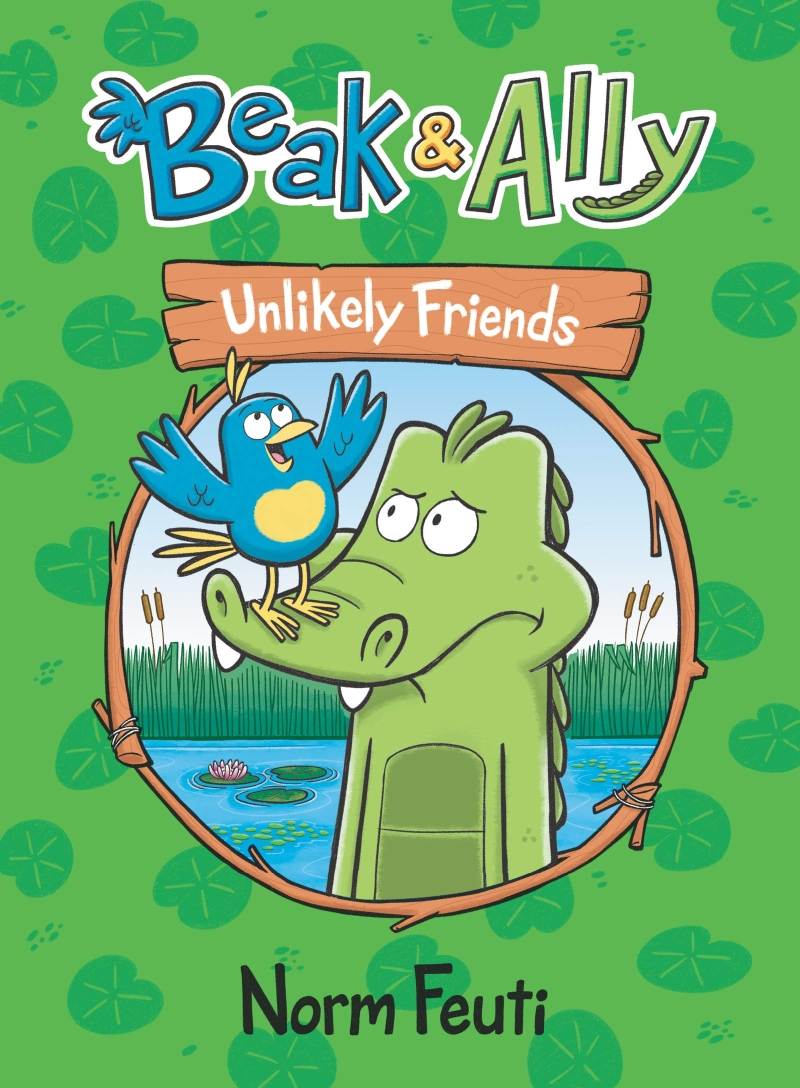 Norman Feuti
출판 : Harper Alley
발행연도 : 2021
ISBN : 9780063021570
청구기호 : 영어 843 F427B 1
He has all sorts of friendship goals in mind, like riding bikes together, going to the movies together, and even solving mysteries together!
대출가능
소장도서관 : 옥과도서관
소장자료실 : 어린이자료실
소장일자 : 2023-11-22
Maizy Chen's last chance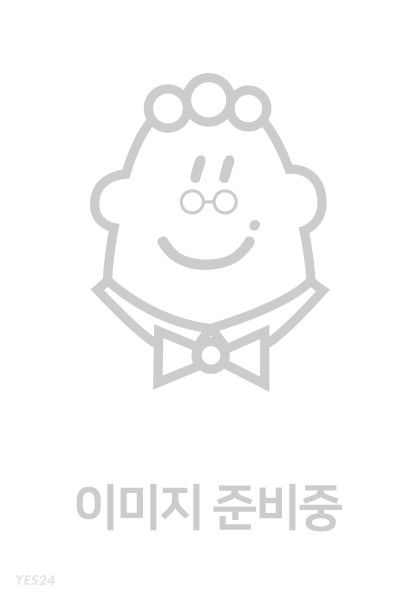 Lisa Yee
출판 : Random House
발행연도 : 2022
ISBN : 9781984830258
청구기호 : 영어 843 Y42M
NEWBERY HONOR AWARD WINNER • NATIONAL BOOK AWARD FINALIST • ASIAN/PACIFIC AMERICAN AWARD FOR YOUTH LITERATURE Twelve year-old Maizy discovers her family's Chinese restaurant is full of secrets in this irresistible novel that celebrates food, fortune, and family. NAMED ONE OF THE BEST BOOKS OF THE YEAR BY School Library Journal • Booklist • The Horn Book • New York Public Library Welcome to the Golden Palace! Maizy has never been to Last Chance, Minnesota . . . until now. Her mom's plan is just to stay for a couple weeks, until her grandfather gets better. But plans change, and as Maizy spends more time in Last Chance and at the Golden Palace—the restaurant that's been in her family for generations—she makes some discoveries.For instance: You can tell a LOT about someone by the way they order food. People can surprise you. Sometimes in good ways, sometimes in disappointing ways. And the Golden Palace has secrets... But the more Maizy discovers, the more questions she has. Like, why are her mom and her grandmother always fighting? Who are the people in the photographs on the office wall? And when she discovers that a beloved family treasure has gone missing—and someone has left a racist note—Maizy decides it's time to find the answers.
대출가능
소장도서관 : 옥과도서관
소장자료실 : 어린이자료실
소장일자 : 2023-11-22
Iveliz explains it all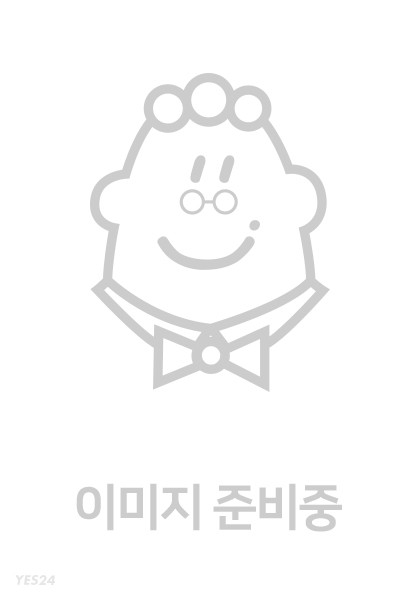 Andrea Beatriz Arango
출판 : Random House Children's Books
발행연도 : 2022
ISBN : 9780593563977
청구기호 : 영어 843 A662I
NEWBERY HONOR AWARD WINNER • In this timely and moving novel in verse, a preteen girl navigates seventh grade while facing mental health challenges. A hopeful, poetic story about learning to advocate for the help and understanding you deserve. "Powerful." —Lisa Fipps, Printz Honor-winning author of Starfish How do you speak up when it feels like no one is listening? The end of elementary school? Worst time of my life. And the start of middle school? I just wasn't quite right. But this year? YO VOY A MI. Seventh grade is going to be Iveliz's year. She's going to make a new friend, help her abuela Mimi get settled after moving from Puerto Rico, and she is not going to get into any more trouble at school. . . . Except is that what happens? Of course not. Because no matter how hard Iveliz tries, sometimes people say things that just make her so mad. And worse, Mimi keeps saying Iveliz's medicine is unnecessary—even though it helps Iveliz feel less sad. But how do you explain your feelings to others when you're not even sure what's going on yourself? Powerful and compassionate, Andrea Beatriz Arango's debut navigates mental health, finding your voice, and discovering that those who really love you will stay by your side no matter what.
대출가능
소장도서관 : 옥과도서관
소장자료실 : 어린이자료실
소장일자 : 2023-11-22
Freewater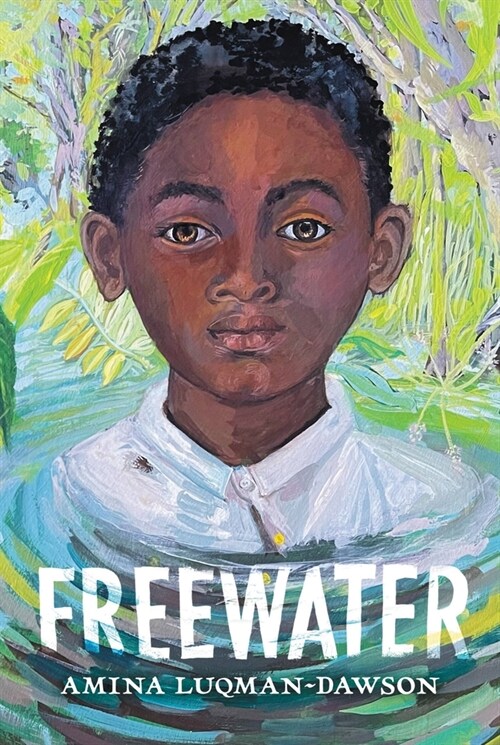 Amina Luqman-Dawson
출판 : Little, Brown
발행연도 : 2023
ISBN : 9780316056618
청구기호 : 영어 843 L966F
Under the cover of night, twelve-year-old Homer flees Southerland Plantation with his little sister Ada, unwillingly leaving their beloved mother behind. Much as he adores her and fears for her life, Homer knows there's no turning back, not with the overseer on their trail. Through tangled vines, secret doorways, and over a sky bridge, the two find a secret community called Freewater, deep in the swamp. In this society created by formerly enslaved people and some freeborn children, Homer finds new friends, almost forgetting where he came from. But when he learns of a threat that could destroy Freewater, he crafts a plan to find his mother and help his new home. Deeply inspiring and loosely based on the history of maroon communities in the South, this is a striking tale of survival, adventure, friendship, and courage.
대출가능
소장도서관 : 옥과도서관
소장자료실 : 어린이자료실
소장일자 : 2023-11-22
Choosing Brave: : How mamie Till-Mobley and Emmett till sparked the civil rights movement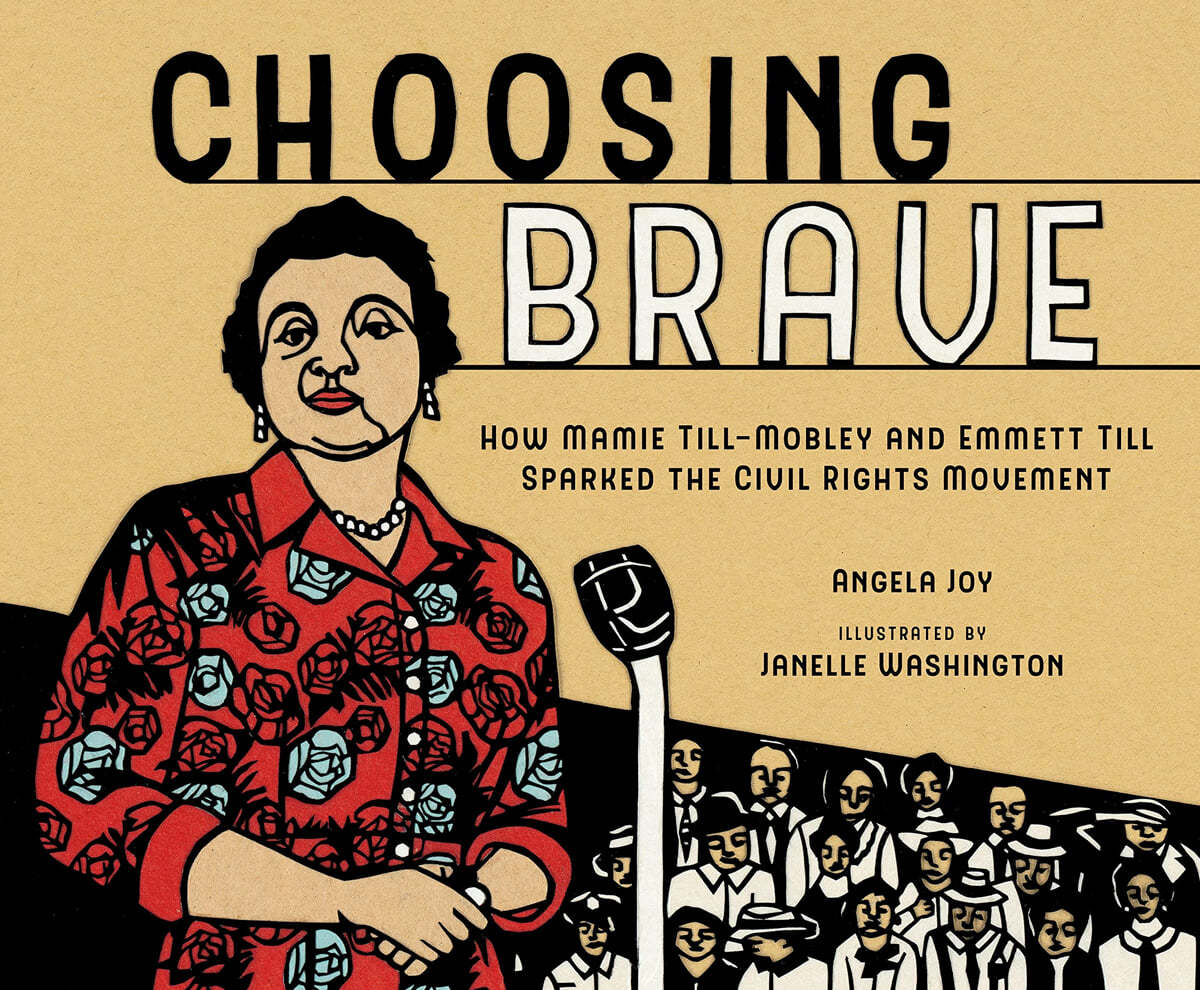 by Angela Joy , illustrated by Janelle Washington
출판 : Roaring Brook Press
발행연도 : 2023
ISBN : 9781250220950
청구기호 : 영어 998.3 J88C
A picture book biography of the mother of Emmett Till, and how she channeled grief over her son's death into a call to action for the civil rights movement. Mamie Till-Mobley is the mother of Emmett Till, the 14-year-old boy who was brutally murdered while visiting the South in 1955. His death became a rallying point for the civil rights movement, but few know that it was his mother who was the catalyst for bringing his name to the forefront of history.
대출가능
소장도서관 : 옥과도서관
소장자료실 : 어린이자료실
소장일자 : 2023-11-22
Hot dog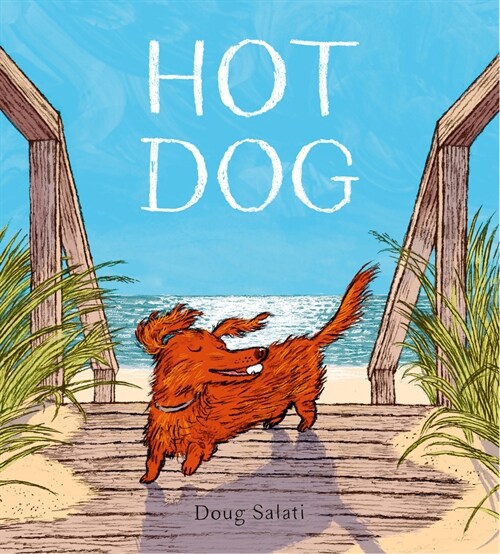 by Doug Salati
출판 : Alfred A. Knopf
발행연도 : 2022
ISBN : 9780593308431
청구기호 : 영어 843 S161H
From a critically acclaimed creator comes this summery picture book featuring an overheated--and overwhelmed--pup who finds his calm with some sea, sand, and fresh air. "An utter joy from beginning to end!" --Sophie Blackall, two-time Caldecott Medal winner It's summer in the city, and this hot dog has had enough! Enough of sizzling sidewalks, enough of wailing sirens, enough of people's feet right in his face. When he plops down in the middle of a crosswalk, his owner endeavors to get him the breath of fresh air he needs. She hails a taxi, hops a train, and ferries out to the beach. Here, a pup can run! With fluid art and lyrical text that have the soothing effect of waves on sand, Doug Salati shows us how to find calm and carry it back with us so we can appreciate the small joys in a day.
대출가능
소장도서관 : 옥과도서관
소장자료실 : 어린이자료실
소장일자 : 2023-11-22
Summertime sleepers : animals that estivate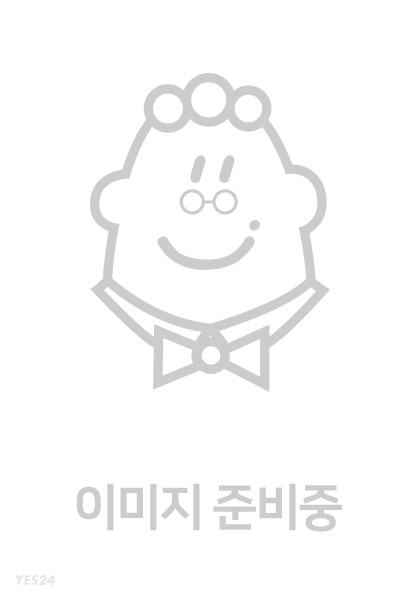 by Melissa Stewart , illustrated by Sarah Brannen
출판 : Charlesbridge
발행연도 : 2021
ISBN : 9781580897167
청구기호 : 영어 491.543 S852S
대출가능
소장도서관 : 옥과도서관
소장자료실 : 어린이자료실
소장일자 : 2023-11-22